GRICS collaborates with different organizations to offer more solutions

The AI developed by Optania team allows us to offer you the "Active Monitoring" and "Bullying Management" modules in our Mozaïk-Portal tool.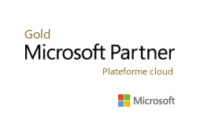 GRICS develops its solutions by relying mainly on Microsoft technologies. As a Microsoft Gold Partner, our team of experts rallies certified specialists with proven backgrounds who have been collaborating on differents Microsoft projects. 

As a Microsoft Global Education Training Partner, GRICS offers training for all Microsoft 365 tools and for the Teams platform, an essential tool for the virtual classroom. This allows GRICS to better support its clients in distance learning.